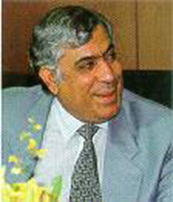 Established in 1974, Zener Electronics Services has grown from its initial involvement in Communications and Security & Audio Visual, into a diverse electronic and electro mechanical group, comprising a number of specialist divisions and companies.During 1993, we have opened Zener Steward as a branch of Zener Group of Companies to fulfill the Electromechanical requirements within the UAE.The company's policy was based from the start in customer service and attention to detail. During the next four decades, the company earned the respect of its customers as its projects grew from small fire alarm installations to the multi-million dollar electrification of Jebel Ali Port and the installation of the communication systems for Dubai Police.
Our policy for the future is to widen our range of products and services and to increase our market profile by setting up a centralised marketing department. We shall place even greater emphasis on customer awareness by improving our technical support, customer complaints procedure and the servicing and maintenance of our products and systems.
We shall ensure our staff members continue to undergo specialist training, enabling them to advise our customers on the latest technological developments in products and services within the industry.
With these future developments, we are confident that we shall meet the challenges of increased global competition and the advancements made in information technology and electronics.
We look forward with confidence to exceeding our present and new customer's expectations, and continued growth and prosperity in this new millennium.
Salim A. Shk. Mohd. Sharif Al Olama
Chairman, Zener Group of Companies